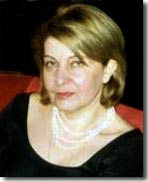 A Letter from the Director
Ia Verulashvili  MD,PH
Director, of EUROMEDCENTER of Reproductive Endocrinology & Infertility and Hormonal Disorders in Gynecology
Dr. Ia Verulashvili is working in the field of reproductive endocrinology and infertility for over 28 years. She has completed her doctor's research in reproductive endocrinology at the Central Institute of Obstetric and Gynecology in Moscow (Russia). Dr. Verulashvili is certified in both reproductive endocrinology and obstetrics and gynecology. She has 27  years experience of teaching doctors in Medical Academy of Post Diploma Education of Doctors. She is an author of more than 100 researches, monographs and inventions. Her clinical and research interests include climacteric syndrome, polycystic ovarian syndrome, menopause, and assisted reproduction.
"I have worked in the field of reproductive endocrinology and infertility for over 25 years. Throughout this time, I have seen the field expand and the options available to our patients have increased and, most importantly, improved. Having directed both the clinical and laboratory aspects, I know how critically important it is to integrate these, often times, separate aspects of your care. On the bases of experience of European Association Network I created Euromedcenter   As a Director of the" Euromedcenter", it is my opportunity to coordinate the practice and the personalized care within  medicine center."
Dear Prospective Patient,
Thank you for your interest in the EUROMEDCENTER. We provide obstetric and gynecologic care, Reproductive Health and General Health Practice for men and women.
Our expertise is complimented by the commitment and care of a large team of professionals, including obstetric gynecologist, endocrinologist, cardiologist, neurologist, mammologist, urologist, nursing, and office staff. Our physicians are available for consultation and treatment of conditions such as female and male infertility, endometriosis, irregular/absent menstruation, fibroids, chronic pelvic pain, abnormal uterine bleeding, menopause, polycystic ovarian syndrome and recurrent pregnancy loss, Sexual Transmitted Diseases.
In our center  you can get  Treatment for: Gonorrhea, Chlamydia, Syphilis, Genital Warts (men only), Molluscum, Yeast/fungal infection, Bacterial Vaginosis, Trichomonas, Scabies, Crabs, Herpes (1 st outbreak only), Urethritis.  We offer such therapies as artificial insemination, ovulation induction, hormonal therapy.
Only in our Center you can get treatment climacteric disorders with special apparatus without using hormones ( this method of treatment was recorded as invention in 1982   N 2859660 and  was implemented in East European  and Former Soviet Union Countries).
In our Center you can get full clinical, biochemical, hormonal, ultrasound, mamologaphy investigation with European standard of treatment.
LABORATORY FACILITIES
Center is fully equipped with laboratories suitable for a wide range of research techniques.
TRAINING OFFERED
EUROMEDCENTER is an excellent base for Tbilisi State Academy of Postgraduate Training of Doctors.
Every month Center runs program for doctors on:
Climacteric Syndrome – diagnostic and treatment
Hormonal Disorders in Gynecology  (pre-menstrual, policystosis ovary, post-castration syndrome )
Impact of Domestic violence on reproductive health
Since 2000 we have been the Founding member of Federation of European Menopause Society (Head of Association Dr PH Rozenbaum, www.ecca.fr). The same year was created Georgian Menopause Society.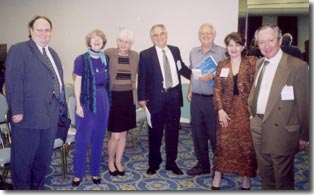 Since 2002 we have been the member of The European Cervical Cancer Association (ECCA). The ECCA was established specifically to co-ordinate a Europe-wide public health education program for raising the awareness of cervical cancer and its prevention. We are directly involved in the provision of cervical cancer screening, education, patient support or research.
We are working on the prevention of cervical cancer and provide information to masses how to avoid cervical cancer. Published brochures include information on:
Cervical screening
HPV and cervical cancer
Abnormal Pap test follow-up and treatment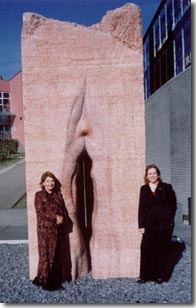 We deliver lectures for gynecologists about new technologies that may change cervical cancer prevention practice in the future. We have provided a summary of two of these, HPV testing and HPV vaccination, in the New technologies section.
OTHER REMARKS
There is considerable local collaboration with other departments within the Medical Clinic. We also have links with other leading Non-Governmental Organizations which work on the advocacy, education, prevention of breast cancer, impact trafficking, domestic violence on health and advocacy reproductive rights and health (www.womancenter.org.ge).
We provide free examination to victims of domestic violence and trafficking.
In the Center works hot-line, face to face consultation to youth concerning their reproductive health
We are extremely proud of our exceptional staff:
MD PH Ivan Verulashvili - Head of Neurological Department of Tbilisi State Medical Academy. Member of NY Academy of Sciences, author of many monographs and researches that recommend new methods of treatment for diseases.
MD PH Vasil Verulashvili –MD Professor Obstetric Gynecologist  with 35 years of experience. Author of many methods of modification in surgery.
MD.PH.Vladimir Txelidze – Cardiologic with 29 years experience of working in cardiological center.
MD.PH Dodo Napetvaridze – Head of department of Cardiological Center with 27 years experience of working in urgent cardiological center.
MD.PH Leila Kaladze – Head of endocrinological department with 25 years experience.
MD PH Nini Kartvelishvili – Head of Prevention Ontological Deceases Center, Member of European Breast Cancer Association.
MD PH Victor Gabashvili - Head of Medical Center, has 27 years experience of working in urgent urological center.
MD Nino Durglishvili – Ultrasound Specialist, MD OB/GYN specialize on Genital, abdominal, thyroid glad, mammy, intra-vaginal screening.
MD Nino Gabechava  specialize on urethra-abdominal screening
MD PH Maia Kirvalidze specialize on cardio ultrasound and other ultrasound screening connected with vassals and bones
GEORGE GOGNIASHVILI – Tbilisi State Medical University Clinic ENT (Ear Nose and Throat) Doctor-Specialist. Member of Georgian Otorhinolaryngology Association and German Otorhinolaryngology and Head & Neck Surgery Association.
We have well equipped clinical, biochemical, radio-immunological laboratory to maximize success for all Prospective Patient,  who choose treatment in our Center.
Likewise, we feel very fortunate to have experienced, compassionate nurses who are committed to the philosophy of our practice, respecting both the patient's emotional and medical needs. Finally, our office staff are extremely knowledgeable in providing seamless care. We all share the highest standards when it comes to your care.
We are committed to each patient, offering support, information and counseling as well as the latest technological procedures to make the treatment experience as rewarding and positive as possible. We realize that the process of resolving problem can be difficult and tiring. Our team makes every effort to minimize any confusion or frustration by thoroughly discussing all procedures and aspects of care and being available to answer questions and offer advice throughout the treatment process.
Call us at (99332) 314656 /536940  for more information or to make an appointment.

Sincerely yours,
MD Ia Verulashvili